1 in 5 Americans suffer from mental illness.  So what?
Do you want to be a part of something that will transform lives – even save lives?  Follow.
There are 18.5% of adults in the United States who have some type of mental illness.  That means 43.8 million adults suffer each year from anxiety or depression to name a few.  2.6% of adults in the U.S. are like me, living with bipolar.
Approximately 20% of our state prisoners and 21% of local jail prisoners have a "recent history" of a mental health condition.  The estimated economic impact to tax payers in 2016 for untreated mental illness in the U.S. was $193,200,000,000.
Adults living with a serious mental illness have increased odds of having chronic medical conditions.
Each day an estimated 18-22 veterans die by suicide.
Do I have your attention now?
Mental illness affects everybody.   So what?  "I'm not crazy," you say.  You do not have to have a mental illness to care about the $193.2 BILLION that it cost American tax payers to fight against mental illness.  Something needs to be done.  We need to spread the word about mental illness and share information with our friends and family who suffer from it.  How can you help?  Read on.
Memoir
As you may know, I have bipolar.  Very few people know that I am writing a memoir about all the craziness in and out of my head as well as the few sane things I have done in my life. I had a long road and the majority of it, I was alone in my fight.  The heartbeat of the memoir is an extension of Life Conquering's mission: I am here to encourage those who have mental illnesses as well as educate others in order to break down the walls of stigma.
What about you?  Are you ready to encourage and break down walls?  We need you!
I need your help – Follow Me
I am very passionate about getting the word out there on mental health issues.  I am putting my heart and soul into my memoir and into social media.  Everything I do is based on the mission of Life Conquering.  I would love it if my friends and family would help me get the word out to a world in need.  Also, if you have any suggestions on improving my social media or the blog, please let me know in the comments section by giving me feedback or by emailing me at [email protected]
This is what I need for you to do
Please follow/comment on my blog, http://lifeconquering.org/. I know most of you receive my posts via Facebook, which is great! However, I need to have traffic to my blog as well.  I will post something different on Facebook.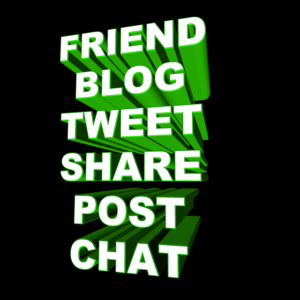 Share
I greatly appreciate your help. I could not fight this battle alone without friends and family like you. Just think of the friend or family member who battles mental illness in silence that you know nothing about.  They can hardly make it out of bed; they're not eating; and missing a lot of work.  Or the flip side, they are finding someone new every night, not sleeping, and mouthing off at work.  You sharing a post on depression or bipolar from Life Conquering could encourage them to get help and ultimately save a life.
Next Publication
By the way, my latest publication should be coming out any time now. I will keep you posted.
Reference