These bipolar GIF's are here to encourage people who have a mental illness.  I am showing you a window into my heart through these silly graphics.  You can look at these GIF's which describe my bipolar 1 with psychotic features, mixed episodes and ultradian rapid cycling and know you are not alone.
Step out when you are ready to encourage others with your story.  Reach out to safe places such as the local chapter of the Depression and Bipolar Support Alliance in your hometown or state.  There you can share your journey with mental illness.
12 Bipolar GIF's
My moods cannot be controlled as if scheduling them on a calendar.
Oh, how I wish I could control my moods that way!  I will never be depressed in the morning or the afternoon or evening.  Or when it is raining.  Or when my husband goes to work.  My racing thoughts would shut up when I go to bed, get a massage or get a shower or bubble bath.  I will have just the right amount of mania to help me tackle the cleaning. Or to have it when I am at the grocery store so I can get out of there fast.  
You get what you get.  Manic, hypomanic or depressed.
Bipolar is a brain disorder, too.  I am incapable of stopping or starting the bipolar roller coaster that is going on inside my head.  The chemicals in my brain fire or do not fire due to bipolar.  I take medicine to help push or pull my brain in the right direction so I can function.
2.  This is a pretty good illustration of my bipolar moods every day.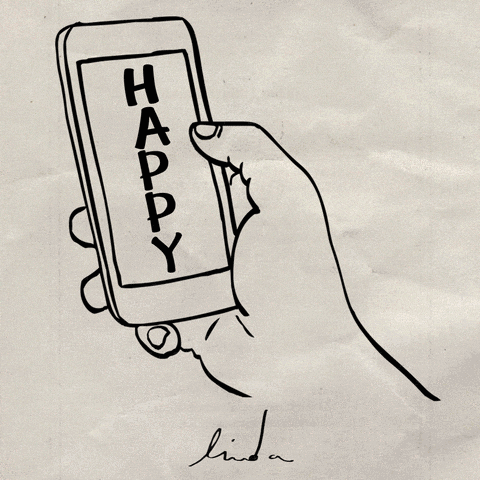 It is rare that I would go a day without my moods shifting in any direction.  As you see in the cell phone GIF, this represents just how quickly my moods can change. 
Just recently, I spoke with a woman who has bipolar, too.  She was explaining how long she goes between episodes.  "Wow!  Good for her!" I thought.  For me,I have ultradian cycling most of the day or mixed episodes. This basically means my moods change a bunch.  
3.  This is what it looks like in my mind during a manic episode. I am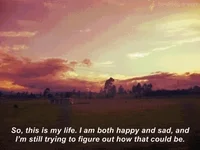 constantly thinking and talking to myself.  The ideas are coming in like a meteor shower.  I feel alive.  Excited.  I can climb Mt. Everest by myself.  I am signing up for all kinds of opportunities without any time to dedicate to them.  Buying all kinds of shoes and purses.  And talking to people who I have been avoiding for months.
4.  Sometimes, I act out at the grocery store when I am manic-y with rage.  It does't take much.  I may be standing in a mile-long line, the person in front of me is not going fast enough, the item I want to purchase is not available or the aisle I want to enter has a shopping cart jam.  Sometimes words actually come out.  In the state of mood I am in, I do not care it I am heard.  And sometimes they are all trapped in my mind, unable to scream out due to prayer.  Yes!  Prayer.  Needless to say, I do a lot of praying while at the grocery.  .
5.  This is me when my thoughts flow easily and are also coherent and organized when I am writing.  They basically make sense, I am creative with boundless energy. I can stay up all night writing.  I feel young again.  I am a writing scholar.  Dreams and delusions flood my mind about the present and the future.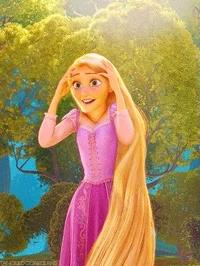 6.  This describes the sum of the various parts of my mind and body when I am in an ultradian cycle.  I tend to flip-flop between each pole.  The frequency of which the moods change could happen in months, years, weeks, days or hours.  I have managed to switch from depression to mania in mere seconds multiple times.  Tears falling from my eyes,staining my cheeks.  At the same time, I am laughing like I'm mad.  It scared the shit out of my husband.  Now that says a lot, because he is a real tough guy. 
7.  This is when I cannot write PERIOD.  I cannot form sentences, paragraphs – not to mention thoughts or ideas!  This is happening a great deal lately. I started drafts of about six or more blog posts from the beginning of February up until now.  NONE of the drafts have been completed and published.  Today, I was depressed most of the day and it has taken me all day long to work on a post.  It still will not be finished in time to publish.  The depression always stunts the growth of the creativity.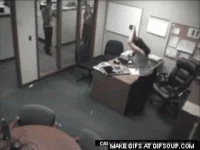 8.  When I have a bipolar road rage moment, I sound my horn, loudly and proudly.  That is really as far as it goes in the real world. Now I might drive more aggressively to my destination, let the incident stew  in my head and even tell my husband with grandeur what happened once he gets home from work.  I'm so glad brains are private and horns are loud.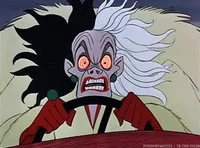 9.  This is me when I am in a mixed episode.  During a mixed episode, you experience both mania and depression at the same time.  Whenever I am mixed, I cannot make up my mind what I want to do because both poles are tugging at me  What I usually do in a mixed state is just sit there and stare into nothing.  
10.  This is my psychotic brain everyday.  Hallucinations in all five senses.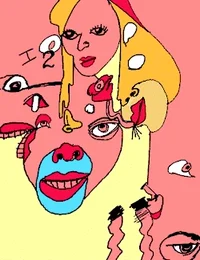 Delusions that never go away.  Paranoid in my own house and outside my house.  I do not like going to bed for fear of what will be done to me.  And I had a psychotic break.
11. GIF's of people who have bipolar. They look just like all the other people around them.  They are moms, dads, brothers, sisters, painters, teachers, doctors, chefs, actresses, pastors, secretaries, judges, counselors, you name it.
Carrie Fisher
  Bradley Cooper
 
Delonte West
 Ernest Hemmingway

Amy Winehouse

Catherine Zeta-Jones
References
https://giphy.com/explore/bipolar-happiness
https://giphy.com/search/bipolar-road-rage
https://giphy.com/search/bipolar-laptop-rage
https://giphy.com/search/bipolar-psychotic
https://giphy.com/explore/carrie-fisher
https://www.google.com/search?q=Delonte+West&tbm=isch&source=iu&ictx=1&fir=_fzgt2CwnGrgkM%253A%252Ct5xKnBBdP5bTyM%252C_&usg=__jESq5PPSCwbeka_oCHX0dBxWZ1o%3D&sa=X&ved=0ahUKEwiVrJSQh9jZAhWGxFkKHW3LAJoQ_h0I7AEwEQ#imgrc=_fzgt2CwnGrgkM:
https://giphy.com/search/bipolar
https://www.google.com/search?q=&tbm=isch&tbs=rimg:Cep_1D9-Ej6-LIjh7fxmsqxxWfC2wUdq4qofVYLDEtaus8C934AWJvTAe4JggZEf0nKDlGZKTlyRnSgMpk9KoabNmnCoSCXt_1GayrHFZ8EaCahbf-d0iJKhIJLbBR2riqh9UR_1v3tvg4Ge48qEglgsMS1q6zwLxGUuun4xIohuioSCXfgBYm9MB7gEROj0sdy1hOrKhIJmCBkR_1ScoOURONtQiD_1lizMqEgkZkpOXJGdKAxHJ1g1dSqn4nyoSCSmT0qhps2acEXlRqNrT4iFe&tbo=u&sa=X&ved=2ahUKEwid7avYidjZAhVxT98KHT6PDacQ9C96BAgAEBw&biw=1242&bih=602&dpr=1.1
https://www.google.com/search?q=amy+winehouse+images&tbm=isch&tbo=u&source=univ&sa=X&ved=0ahUKEwjrzv2xitjZAhWMnFkKHWaxAmUQ7AkIQw&biw=1242&bih=602
https://www.google.com/search?q=&tbm=isch&tbs=rimg:CZzrilRRvssCIjjSpNBonKPzEbJPTq7yU9kLY4z9wc4vVSjLTj375rwcddAPdFPN1JhcH6_1kHr3txRQXiyZ8b4iTCSoSCdKk0Gico_1MREWZ4hnKMa1miKhIJsk9OrvJT2QsRM8gZ2URU0FQqEgljjP3Bzi9VKBEG8pT1ysNM_1ioSCctOPfvmvBx1ETbm4zCNRSp0KhIJ0A90U83UmFwRjTFyQ5259kcqEgkfr-Qeve3FFBETx1NYnkhJ1SoSCReLJnxviJMJEQlXlFLc60xJ&tbo=u&sa=X&ved=2ahUKEwjWpvrwjNjZAhUIPN8KHQWpChoQ9C96BAgAEBw&biw=1242&bih=602&dpr=1.1