Stress is inevitable at work
Do you have stress at your job? Are you beginning a new job?  Trying to find some work friends to hang out with at lunch? Not even two weeks go by and no friends.  On the way to work, you begin to sweat; have stomach aches; dry mouth; headache; and you even tear up.  Then your boss announces he will be gone from the office for the next two days.  He expects everything completed when he gets back.  Sweat pools on my desk.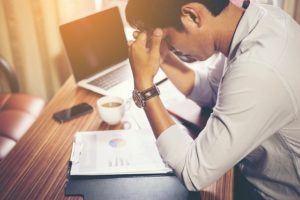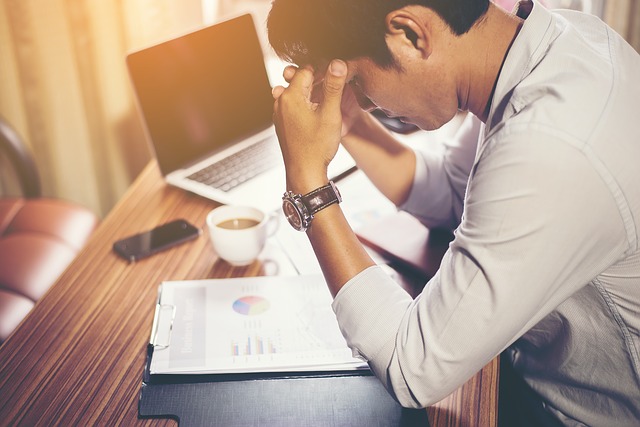 My life and stress go hand-in-hand
From the beginning of my life in school through my first "real" jobs, stress for me has been as constant as Big Ben.  Whether it was female co-workers being snooty and pretending I did not exist.  Or the boss passing me over for the year-end bonus.  I had one minor error.  This did not even get him disbarred or even a mark on his spotless record.
Fast forward to being middle aged moms and dads with a van load of kids
Stress has followed you around, too.  Stress hovers low over your family creating a hostile environment.  No one is listening to each other; the baby is crying; the TV is screaming; everybody is on their own cell phone; dinner is late and your oldest has to prepare for an interview scheduled for the next day and do homework before going to bed.  Sound familiar?
Stress at work is getting pushy and coming into our homes – even sleeping in our beds!
What do you do about it?
My whole working life has been covered in stress. When you feel the heart burn and stomach aches, you need to find ways to survive at work. When I was working a desk job in a law office or teaching, I was beyond stressed. I had to discover ways to slow my beating heart or I was going to die way before my time.
One fact still remains: stress is everywhere.  But it does not have to reduce you to a pile of tissues on the floor.  Below are some coping skills I actually used while working a desk job to decrease the stress I was experiencing.
A co-worker's cube was in another part of the building. When I got stressed out about something with my job, I would walk over to his cube. We would talk about work, his son, life in general and he would always make me laugh. Taking that simple break, gave me a reprieve from the pressure of my job.  It was there when I came back; however spending a few minutes with my friend gave me a "second wind" in order to get through the day.
2.  Breathe
deeply
with your eyes closed
Sometimes I would sit at my desk, close my eyes and breathe deep and cleansing breaths. This stress relieving activity is for the stressed-out employee chained to their desk or to others who have  more freedom.  Sometimes I got so relax that I almost fell asleep.
3.  Drink plenty of water
I try to make water my main beverage throughout the day.  When I worked a desk job, I brought a large insulated cup with me to work. I know when the brain gets dehydrated the lack of fluids in the body can cause muscle cramps and you may feel faint. You certainly do not want to feel sick at work!  If you don't have a cup, walk to the water fountain.
If you do not know how to hypnotize yourself, it is easy to learn. When I got mega stressed out, my mind would begin to race, I was unable to concentrate and I got anxious. I closed my eyes, went to a safe place and let myself relax. The stress never went away.  But, I felt better because my mind was clearer and the physical affects of the stress lessened.
When work's demands engulfed me, a walk out to the car on any day was the perfect shot in the arm.  Sometimes I would take a nap, while in the car.  Sometimes I would stare at the sky, be amazed by nature or watch the traffic go by.
What do you do when you get stressed out? In the comment section below, write out the strategies you use while at work. You can email me, too at
lifeconquering@gmail.com
.  I will share these strategies with the community.