If you have been following my blog for any length of time, you know that my blog posting is anything but consistent. I will go for a while and actually successfully post a couple of times a week for a little bit. Then weeks turn into months revealing nothing posted – not even a quote.
In this blog, I will describe to you in many ways what it feels like to go through a bipolar depression. We will see how it begins and how it ends and everything in between.
So here's the flow of how I often go MIA (missing in action) or MFB (missing from blogging.
The creative juices begin to flow rapidly.
I write like mad to make up for the lost time and in hopes of having an excess of material to use when bipolar kidnaps me again.
Bipolar whisks me away to a land that is colored in shades of black and white where I drown in depression, mixed episodes, rapid cycling and an inability to write.
All sincere and thought-provoking posts cease.
I hide out in my living room sans writing.
Guilt and shame are my companions since I believe I let my readers down.
Then it all starts all over again.
During these times of blog silence, all of my writing disappears as if Life Conquering never existed. The silence from my stolen blog voice can last a few hours, days, weeks, and even months. I think the most recent theft and resulting silence on Life Conquering lasted about three months. Also, I do not write for print magazines, online mags, or even for my blog on Psych Central.
The Great Bipolar Blogger Bandit and the Creative Garden
After I have the colossal creative crash, bipolar depression stealthily sneaks into my Creative Garden and steals away anything that is good and wonderful about being a writer. The Bipolar Blogger Bandit takes from the Creative Garden the roses which represent my passion for mental health awareness. He picks with one arm the sunflowers which represent the friendships I have formed since becoming a writer. The lilies are the next to be taken out of my Creative Garden. Lilies are my ability to write clearly and with ease. And lastly, the daisies which bring me my motivation to write.
Then I am left with hues of black and white to stare at for an undetermined amount of time.
Bipolar Depression in Living Color
My creative juices vaporize in the wind and I have no idea what to write about. I might have a sliver of an inkling of something interesting to write about. When I sit down to write, it is just blank.
The days are filled with me bumbling about the house unable to think clearly. This symptom of both bipolar 1 and ADHD cripples me. I sit paralyzed on the couch, unable to pick up the laptop and tickle the keys with encouraging and educating words for Life Conquering's readers.
Zero motivation. Since I am unable to write or barely get myself dressed, my motivation has dried up and blown away. I do not want to do ANYTHING. All of my thoughts and goals from the day before turned to ash. I just stare at the walls feeling numb.\
Attack of Bipolar Depression NOW
Even as I am writing this blog, I have a sense of little to no motivation, trying hard to keep my thoughts focused, and tap into creating good materials.
I want to go to sleep, but I am not sleepy. I would like to go for a walk but it might be too humid. I want to clean the bathrooms but I feel overwhelmed. This mixed episode is very familiar to me.
I have had 2 days when I felt normal. Both occurred during the last 3 months. No voices or sounds in my head. Free from paranoid delusions. Enough energy to get things done. Disciplined to go to bed on time. You know what I am going to say next. Why can't this be the norm for me instead of a luxury?
Conclusion
Bipolar 1 is my lot in life. My thorn to bear. There is a reason I go through this day in and day out. I know it because I place my hope and trust in Jesus Christ, Savior of the World. Every comment or email that comes my way that expresses appreciation or asks questions bring me confirmation that I am in God's will. Mixed episodes, bipolar depression, suicidal thoughts. I have Jesus, the Prince of Peace on my side.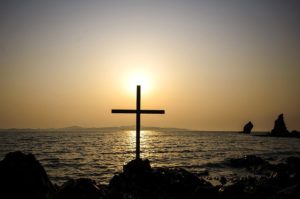 References
If you are
contemplating hurting
yourself, click on this.
FOLLOW.LIKE.SHARE.
www.https://lifeconquering.org/
Life Conquering Blog
~ Conquering Bipolar through Jesus ~
Life Conquering is a Christian ministry focused on encouraging and educating the community and beyond about mental health. This has become a ministry and a vessel to share Jesus with others and destroy the stigma of mental illness.
I am available to speak to any size crowd of people (in any state) whether it is a church, Bible study, company office, civic organization, police department, school, hospital, etc. Send me an email at lifeconquering@gmail.com. Let's see what we can work out.
Life Conquering is an Award-Winning Blog
Please visit my award-winning blog at the addresses below.
"Top 100 Bipolar Blogs"
https://blog.feedspot.com/bipolar_disorder_blogs/.
"2018 and 2019Best Bipolar Disorder Blogs"
https://www.healthline.com/health/bipolar-disorder/best-blogs-of-the-year#8
Check us out on the web and become a FOLLOWER while you are there. Be sure to press the LIKE and SHARE buttons before you leave.
Facebook https://www.facebook.com/lifeconquering/
Twitter https://twitter.com/lifeconquering
Pinterest https://www.pinterest.com/lifeconquering/
LinkedIn https://www.linkedin.com/in/amy-pierce-romine-a22153147/
Instagramhttps://www.instagram.com/amypierceromine/
Email me a line at lifeconquering@gmail.com